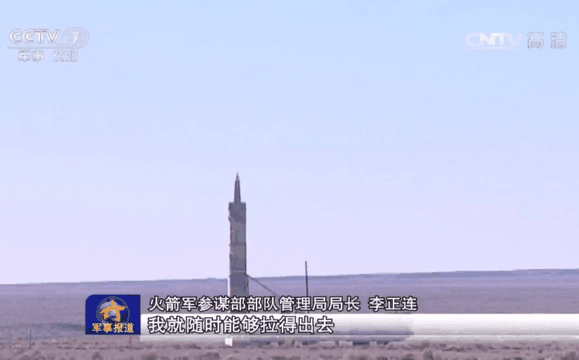 Quân đội Trung Quốc đã tiến hành bắn thử đồng loạt 10 tên lửa nhằm phô trương sức mạnh.
Thứ Năm tuần trước, truyền thông Trung Quốc cho biết, đợt thử nghiệm đồng thời 10 tên lửađạn đạo tầm trung DF-21 đã được thực hiện tại nước này.
Theo hãng thông tấn Xinhua, những tên lửa trên "có thể phá hủy các căn cứ Mỹ tại châu Á-Thái Bình Dương bất cứ lúc nào".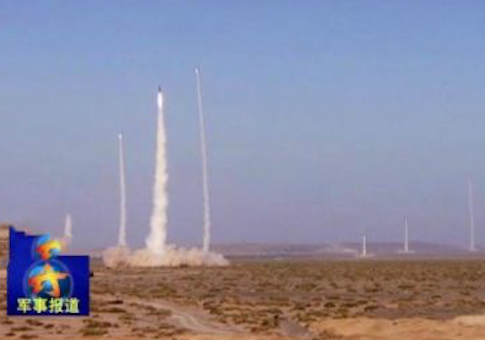 Thông tin về cuộc thử nghiệm được tiết lộ trên Đài truyền hình trung ương Trung Quốc hôm 28/11, trùng với thời điểm ông Trump đưa ra tuyên bố về các quan chức cấp cao mới trong chính phủ.
Tuy nhiên, thông tin về việc phóng cùng lúc 10 tên lửa mới được Trung Quốc đưa ra hôm thứ Năm, khi ông Trump thông báo sẽ đề cử Tướng Thủy quân lục chiến về hưu James Mattis làm Bộ trưởng Quốc phòng.
"Chúng tôi sẽ chỉ định Mattis "Chó Điên" làm Bộ trưởng Quốc phòng" - Tổng thống đắc cử Mỹ Donald Trump thông báo trước cử tri ở Cincinnati, bang Ohio hôm 1/12. Việc bổ nhiệm dự kiến được công bố chính thức vào thứ Hai, ngày 5/12 (giờ địa phương).
Ông Mattis là một trong những tướng lĩnh lừng danh nhất của Thủy quân lục chiến Mỹ. Tuy nhiên, trong con mắt của Trung Quốc, Mattis lại là hình ảnh "hiếu chiến" điển hình của Mỹ, tô đậm thêm sắc thái "diều hâu" của chính quyền Trump.
Trước đó, vào tháng 1/2015, viên tướng về hưu đã chỉ trích chính sách an ninh của Obama và nói rằng "vì các hành động của Trung Quốc ở biển Đông ngày càng rõ rệt, Mỹ cần xây dựng lực lượng hải quân hùng mạnh và có nhiều tàu chiến hơn".
Ông tuyên bố, "dù chúng ta nỗ lực duy trì quan hệ tốt ở Thái Bình Dương với Trung Quốc, nhưng nếu Trung Quốc tiếp tục bành trướng ở biển Đông và các khu vực khác, chúng ta buộc phải đặt ra chính sách cân bằng tương ứng".
Xinhua khẳng định, tên lửa DF-21 có thể sánh ngang với tên lửa tầm trung Pershing II của Mỹ (đã bị loại bỏ theo Hiệp ước tên lửa tầm trung giữa Mỹ-Nga).
Rick Fisher, chuyên gia về quân đội Trung Quốc, xác nhận rằng các vụ phóng này sử dụng biến thể tên lửa DF-21C.
Ngoài ra, ông Fisher lưu ý rằng, vụ phóng thử nghiệm diễn ra khi Trung Quốc đang tiến hành các cuộc tập trận hải quân quy mô lớn.
"Trung Quốc đang khua chiêng gõ trống để tạo nền tảng cho chiến tranh tâm lý" - ông Fisher nhận định.
Tên lửa DF-21 đã được Trung Quốc phát triển thành nhiều biến thể, trong đó có biến thể chống tàu DF-21D.
DF-21C là tên lửa cơ động tấn công mặt đất, với tầm bắn khoảng 1.600km. Ngoài ra, Trung Quốc đang phát triển một phiên bản khác có khả năng chống vệ tinh.
Một số hình ảnh về vụ phóng do Sina đăng tải: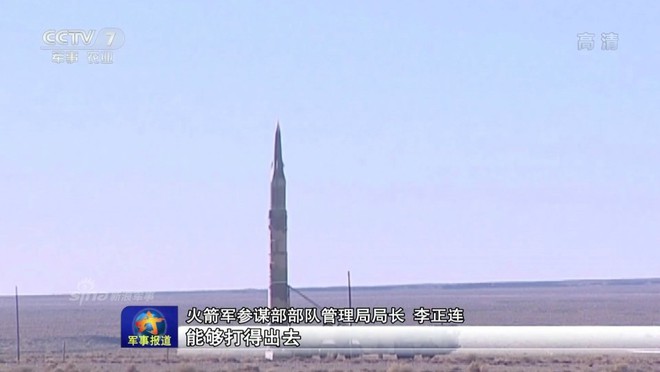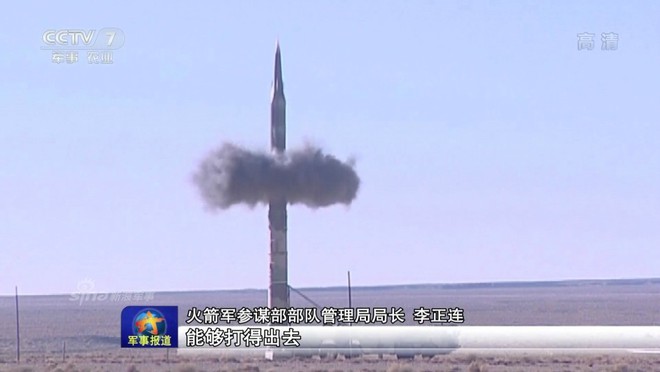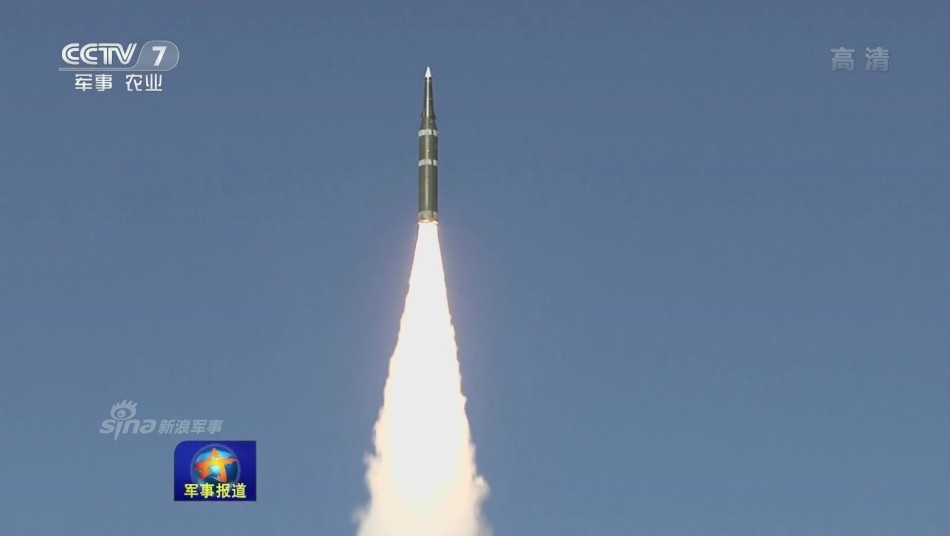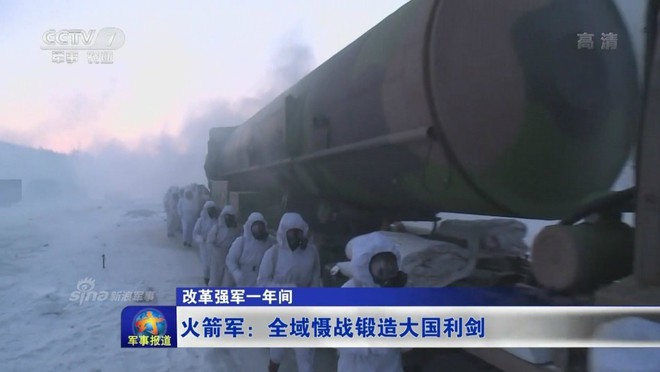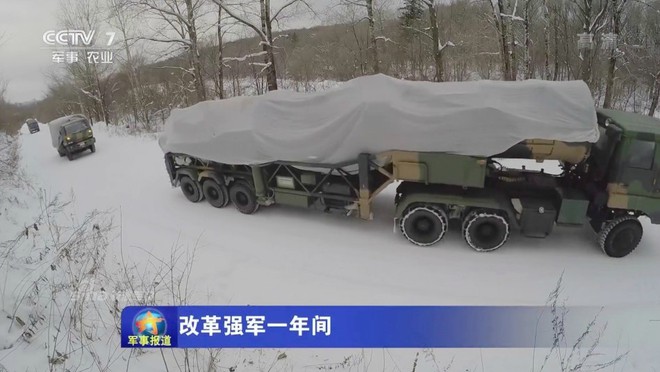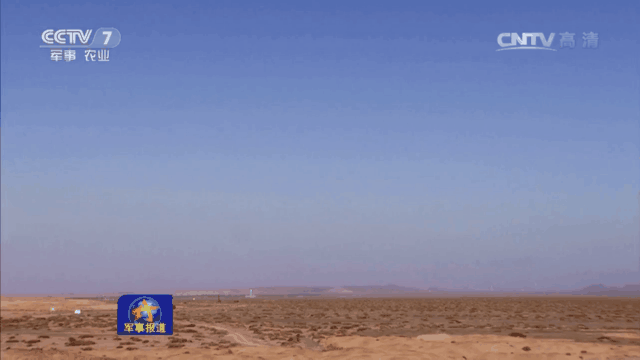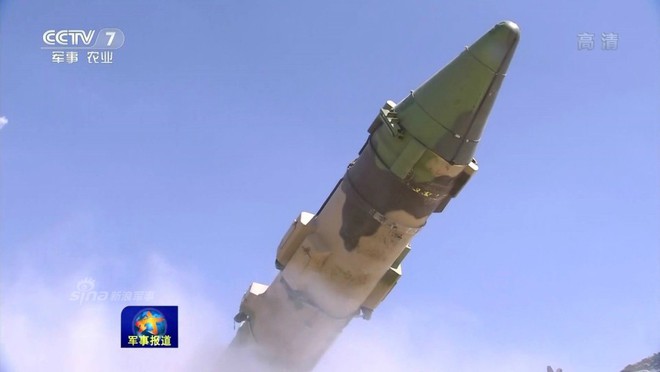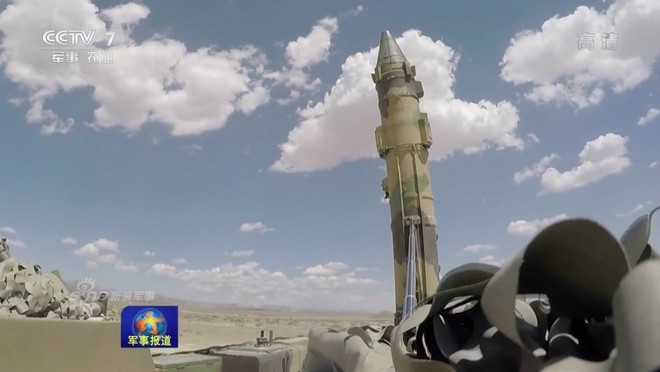 Top 10 Intercontinental Ballistic Missiles
10. PGM-17 Thor:
The PGM-17 Thor was the first ballistic missile that became operational in the late 1950's. The U.S. Air Force used it as an intermediate range ballistic missile deployed in the United Kingdom. It was an impressive missile with a height of 20 meters and a diameter of 2.4 meters. It helped in the development of the delta rockets that were used as space launch vehicles.
9. V-2 Rocket:
The V-2 rocket was the precursor to all of today's missile and rocket technology. It was the first man made object to enter outer space. It was developed in the Nazi regime during the end of World War II and was used mainly to bomb London and Antwerp. More than 3000 V-2s were launched which killed about 9000 civilians and soldiers while 12000 forced laborers died in concentration camps while making these missiles.
8. Tomahawk:
Tomahawk is a medium to long range missile used by the U.S. Navy. It is a
subsonic missile
that can be launched from both ships and submarines. It was introduced in 1970's and still continues to be in operation in many forms. It is powered by a jet engine and has the capability to target a variety of surface targets.
7. Agni series:
The indigenous developed, intercontinental, surface to surface, nuclear capable ballistic missile is unlike other missiles in the Agni series. Agni-V is the most advanced system so far, which has various new technologies incorporated in it in terms of navigation and guidance, warhead and engine. The very high accuracy Ring Laser Gyro based Inertial Navigation System (RINS) and the most modern and accurate Micro Navigation System (MINS) ensures that the missile reaches the target point within few meters of accuracy designated The three-stage missile is about 17 meters long and weighs about 50 tonnes. The first rocket engine equipped with the missile lifts it to a height of about 40 kilometers. The second stage pushes it to about 150 kilometers. The third stage takes Agni-V to about 300 kilometers above the Earth. And the missile finally reaches a height of about 800 kilometers.
With CEP less than 10 meter's it is considered as world's most accurate Nuclear missile.
6. Jericho lll:
The Israeli weapon systems are highly secretive and all that is known about them is through speculation and whatever little data is available to the public. Jericho is a code name given to its ballistic missile program. The Jericho lll is the latest of its long range missile and is an Intercontinental Ballistic Missile. It can carry a payload of about 1000 kg and can carry conventional nuclear or unconventional payloads. Its range has been speculated to be anywhere from 2000 km to 11,500 km.
5. UGM-133 Trident ll:
The Trident ll missile is a submarine-launched ballistic missile. It was built by Lockheed Martin Space Systems and is used by U.S. and Royal Navy of the U.K. It can carry multiple nuclear warheads and can be launched by a submarine while still submerged under water. It is accurate enough to be a first strike strategic weapon.
4. M51:
The M51 is a French SLBM or submarine-launched ballistic missile. It was designed by EADS Astrium Space Transportation and is used by the French Navy. It has the capacity to carry from 8 to 10 thermonuclear warheads and can be launched by a fully submerged submarine. It has a good range and can act as a first strike nuclear deterrent strategic weapon.
3. DF-41:
Like Israel, China's defense systems are also secretive but there is a bit known about the Dongfeng-41 or DF-41. It is nuclear solid fueled road mobile
Intercontinental Ballistic Missile
. It is probably the world's longest ranged missile with range of up to 14,000 km and the capability to hit anywhere in the world. It can carry multiple payloads and has a top speed of Mach 25.
2. LGM-30 Minuteman:
The LGM-30 Minuteman is an American ICBM with a range of 13,000 km. It can carry up to 3 different nuclear warheads that can target separate locations. It is a guided missile and forms the part of the U.S. nuclear triad along with the Trident missile systems and the stealth bombers. It is the only land based intercontinental ballistic missile in the U.S. right now.
The R-36 is a series of Russian ICBMs and space launch vehicles. It was designed during the Cold War and gave Russia the first strike advantage over the U.S. The R-36 can carry a lot of weight and can carry more than 10 different warheads and 40 penetration aids. The quality by which one single missile can target multiple locations, is enough to catapult it in the list of deadliest missiles around.